The kitchen is one of the most used spaces in a home. As you contemplate renovating your kitchen, here are a few IDEAL tips.
A question that is asked frequently is "Is it possible to have an island in my kitchen?" Most anything is possible but…. An island needs to have 42 inches of space on all sides to function properly. Also, how do you intend to use your island? Are you thinking of entertainment, food preparation, storage, homework station, seating at mealtime, all of these? The space available and the needs of the client are always part of the plan. We ask important questions to help you make the best decisions for your space.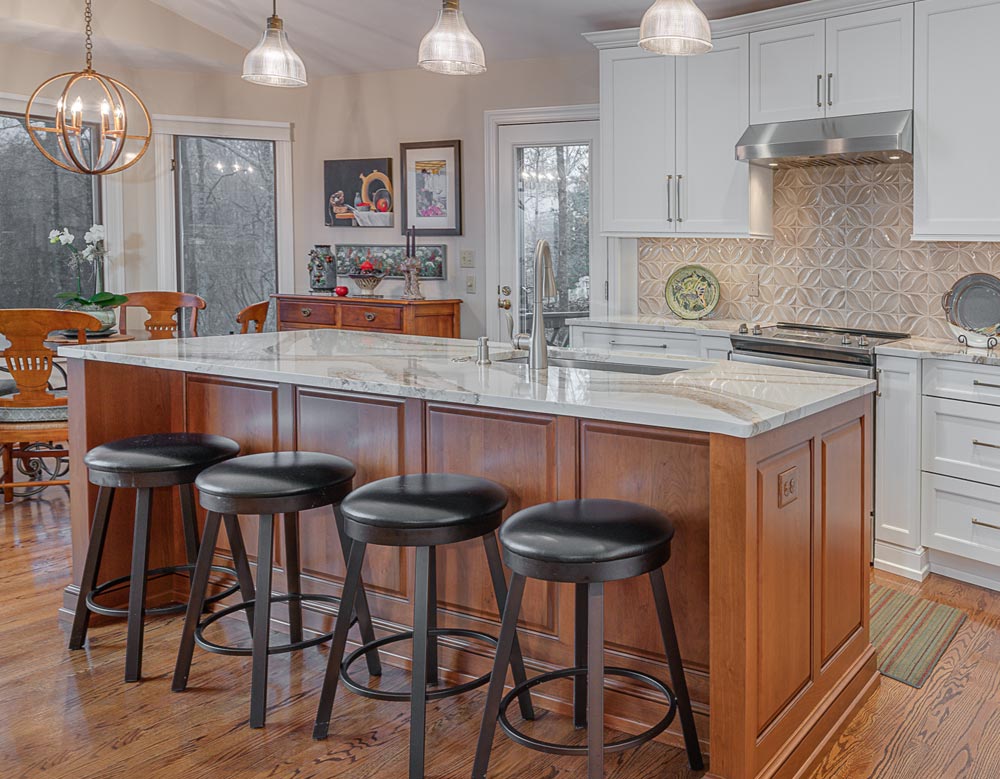 When you choose IDEAL for your kitchen island needs, or any other cabinetry needs, the IDEAL designers develop a relationship with you to create a unique, functional, and beautiful kitchen – including the island – or other space in your home. The fun part is choosing the finishes and the materials, but the crucial aspect is creating an effective layout. You can have the most beautiful cabinets and state of the art technology, but for a kitchen to meet the needs of the homeowner and function as intended, it is all in the details of the design. Every aspect of an IDEAL kitchen design is individualized for each client so that the result is a beautiful kitchen that functions seamlessly.