Ready to renovate your kitchen? Does this sound exciting and scary at the same time? At Ideal Cabinets we will guide you through the process to remove the scary and leave you only feeling excited. We specialize in creating a harmonious, functional, and aesthetic kitchen by following detailed design principles.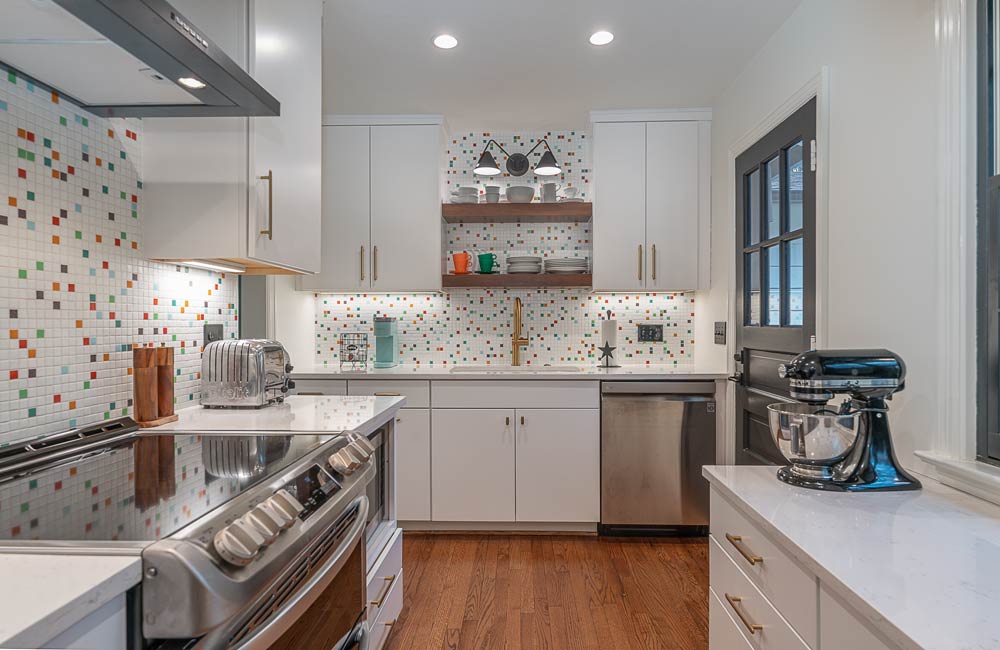 At Ideal, we feel that each kitchen should be unique and tailored to the needs of the client. In order to make that happen there are details that include kitchen work zones, the work triangle, and visual balance.
The Work Zones: It is all in the details to plan out a client's kitchen so that the layout of the kitchen includes food storage, food preparation, cooking, cleaning, and serving.
The Work Triangle: The range/ovens, sink, and refrigerator should be in a triangle that allows for function to make food prep and clean up easier. At Ideal, we are knowledgeable and trained to make your everyday experience in your kitchen as flawless as possible.
Visual Balance: There is a need for symmetry and focal points in your design. There must be IDEAL measurements so that we can allow for scale and proportion in your space. The need for balance is just as important as function.
Can you tell that at Ideal we are all about the details! We take great pride that we can master all the aspects of a kitchen. We want your kitchen to be all about you and not about us or anyone else. Tailored just for you, that is the Ideal concept.