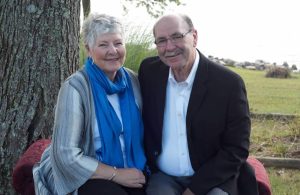 What does it mean to be a family business ?  Well, we are still owned and operated by the same family that started Ideal Cabinets 50 years ago.  Not many companies can say that. Actually, not many people, much less companies, know what it means to truly be a family. But we do.
At Ideal Cabinets, we know how important family is, and we take that seriously in our business lives as well as in our personal lives.  We take care of our Ideal family, and if you allow us to, we will take good care of yours. Believe me, we also take care of business.
We know what is important. We have high standards.  The same standards that our founder, Ken Rakes, set in 1970 (yes, that really was 50 years ago). To be a "Family" Business means that we work hard for ourselves, and for each other. We help each other be successful, we work as a team, and as a family.  We want to do the best job that we can do for your family, so that our customers will be happy and will continue to come back . We want our customers to tell their friends that that there is something special about Ideal Cabinets.  If our customers are happy, then we have met our goal, and we did our job.
We work hard to continue our Standards and make sure that they are met on each and every job we do, at every store, all year long. We have a trained staff of professionals who work well together to make sure it is done right. Together our staff has over two hundred years of cabinetry and design experience.  At Ideal Cabinets, we will take the time to  know your name, your family's needs, and we will custom design something unique for your family. We know families, and we know our business. Give us a call today, and let's talk.